The Embrand edge – Pulling customers to even unknown brands with a Superior Product UX
Embrand's research has demonstrated that buyers will switch to a product with a superior UX (User Experience) – even if the brand is unknown and priced higher than famous brands.
A series of such (Superior UX) products by a brand makes consumers trust the brand over others.
This trust is monetised by consumers buying more from the brand, even at a higher price.
Delighted users endorse the brand to non-users and thus are a brand's best salesforce.
So what does Embrand do for clients' brands?
Conducts research to discover consumers' Value Equation, viz.:
What consumers' ideal UX is for a product.
How much they would pay for it.
The Value Equation guides:
Product Designers in creating such products
Advertising and Sales staff to communicate it to potential buyers.
THE SKILLS BEHIND EMBRAND'S SUCCESSES
No Results Found
The page you requested could not be found. Try refining your search, or use the navigation above to locate the post.
"Embrand's Manoj Berry worked with VLCC to create the brand's roots in its first overseas market, the UAE, by identifying the product best suited for UAE's affluent residents – weight-loss management. Then, by aligning all business processes to it and implementing a series of strategic and tactical measures he turned the venture profitable."
– Mukesh Luthra, Chairman, VLCC Group
"As head of HTA's team on the Hero group's business, Manoj conceived the Ranger All-Terrain Bike, and then used it as both the medium and the message of a unique campaign for the Hero brand. This strategy did what advertising could not – make Hero Cycles the most aspirational bicycle brand in India, and thereby increased its trade margins."
– S.K. Rai, Managing Director (Works), Hero Cycles Ltd
"Embrand conceptualized two Made-for-and-in-India products – YZF R15 and FZ16 – to restore India's faith in the Yamaha brand, and reverse its declining market share. These bikes did exactly this – despite being priced 30% above rivals, and promoted with just showroom displays. YZF R15 also proved successful in S.E. Asia, USA and EC."
– A.V. Srinivasan, Sr. V.P. & Director, Yamaha India. (2004-05)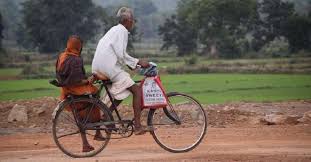 There is no excerpt because this is a protected post.
There is no excerpt because this is a protected post.
Click here This article appeared in the July 2011 issue of BBC's Top GEar magazine.
Made in India, Designed for the World
One strong brand can be the pillar of an entire economy – as was Acer for Taiwan in the 1990's, and Nokia for Finland later. These brands also helped make "Made in Taiwan", and "Made in Finland" labels that consumers across the world respect, and every product from these countries reaps the reward.
Building a brand is a more arduous task than manufacturing products for other people's brands, but the rewards are greater, and more sustainable. While India and China may have more millionaires, Acer and Nokia have contributed hugely to creating standards of living for their nation's entire populace.
This is the inspiration behind Embrand's latest initiative, "Made in India, Designed for the World".